Mid North Community Passenger Network
Essential travel options for the entire community. We will get you there with care.
Volunteer drivers provide transport assistance to people who are identified as transport disadvantaged by the Network Coordinator using cars provided by the Network based at local hospitals throughout the area.
Destinations for client trips may include the following:
Health and medical services.
Social wellbeing.
Daily living activities.
Shopping to local centres.
Drivers are usually only required to drive within business hours. Volunteer drivers are always consulted before a trip and always have the option of saying no; we understand that our Volunteers have additional commitments and personal requirements.
Become a Volunteer Driver
Thank you for your interest in becoming a Volunteer for the Mid North Community Passenger Network (MNCPN). The MNCPN is a not for profit regional based organisation, which aims to make a difference for those who are unable to organise their own transport predominantly to and from Medical appointments all over the region including Adelaide. The MNCPN helps arrange transport for an array of people from the young to the elderly and disabled to their nominated appointments when there is no other alternative. The MNCPN is funded by the Clare & Gilbert Valleys Council, The Regional Council of Goyder, Wakefield Regional Council, Adelaide Plains Council, DCSI, CHSP, & DPTI. The MNCPN is part of a Network of Community transport services across the state.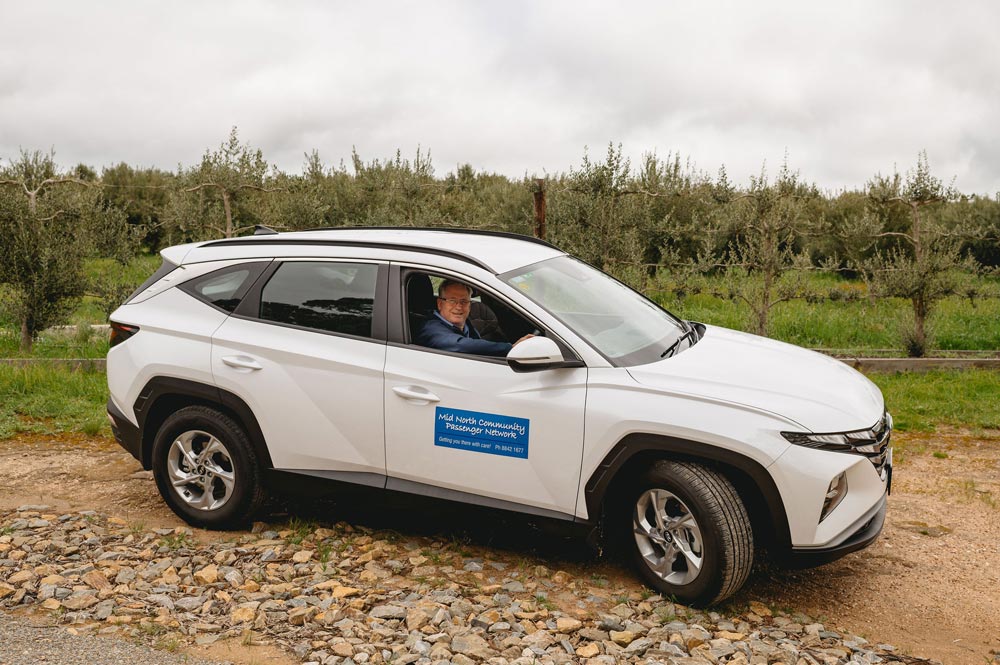 Drivers must hold a current South Australian Drivers Licence and be willing to undertake the Volunteer Driver Accreditation Programme (VDAP) which comprises.
A DSCI Clearance (Mandatory)
Routine Driving Assessment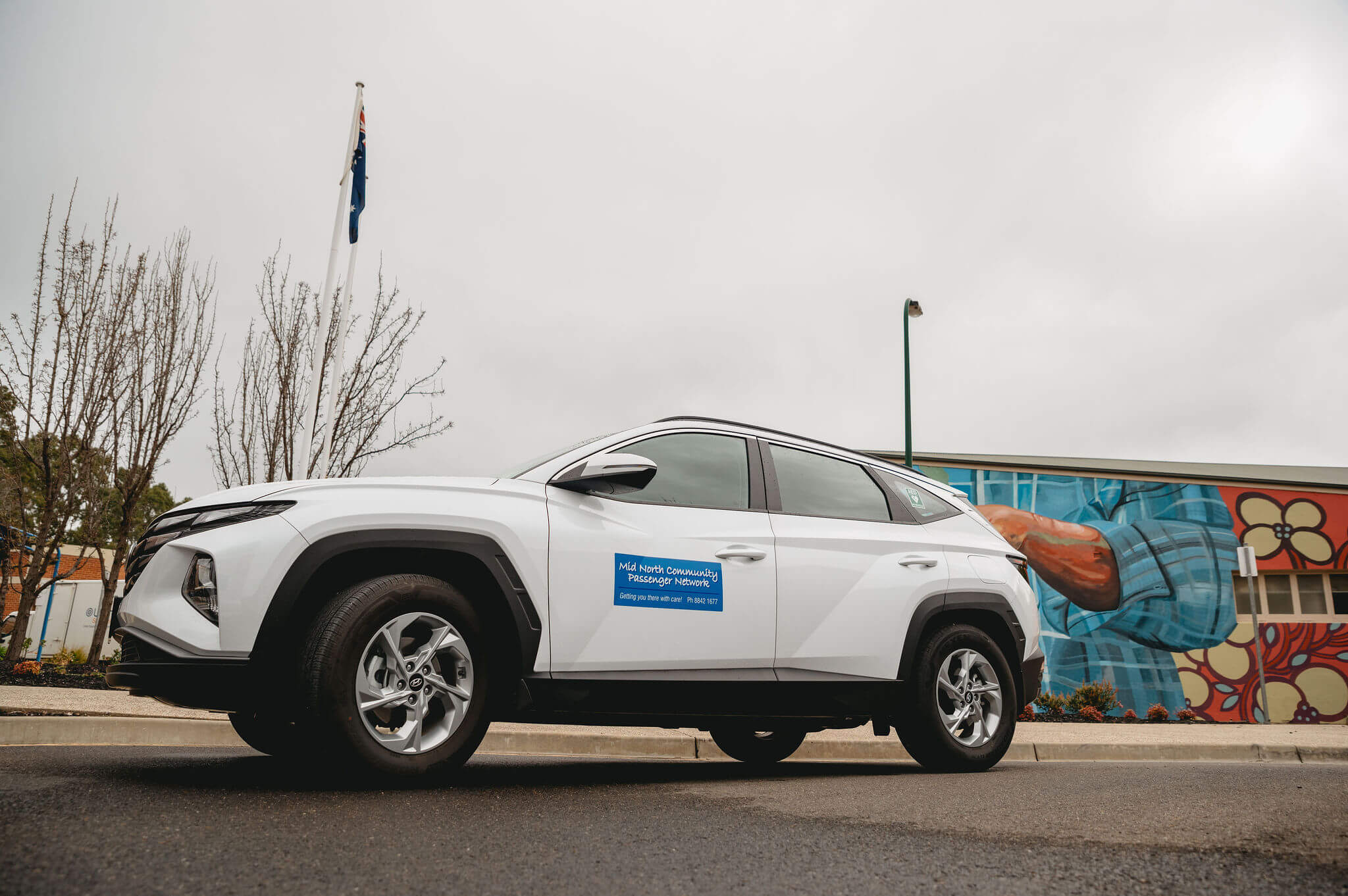 The cost of the VDAP is funded by DCSI and DPTI. As a Volunteer you will be required to pay the volunteer reduced fee for the clearance check and will be reimbursed in full on completion of the clearance.
Drivers must always maintain discretion and confidentiality regarding work with the MNCPN.
Drivers must be punctual, reliable, well groomed, and caring towards the clients.
Strictly obey all road rules.
Zero tolerance of drugs and alcohol whilst driving for the Network.
All transport trips must be referred to the Coordinator first.
Why I do community driving is because it allows me to give back to the community, I enjoy being able to help people with limited transport resources, and also social interaction with like-minded people.
I have met many new people through the network; both clients as well as other drivers. Damien and Wayne have always been helpful with any questions or requests I might have. It's a great service for many and well worth volunteering my time.
That is very rewarding. I enjoy driving and it gives me a reason to be able to go out and it gives me a good feeling when the client expresses their gratitude.
The MNCPN provides me an opportunity to volunteer, meet people, and give back to the general community having recently moved to the area. Each drive is agreed between the coordinator and the volunteer driver on a case by case situation and this flexibility is important as I do not have to commit to any ongoing schedules.